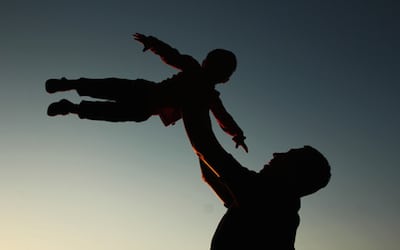 There's a story in the New Testament about a father who brings his child to the disciples for healing of an evil spirit, which moderns often interpret to be an aggressive form of epilepsy, and the disciples fail to heal the boy. The father turns to Jesus for help, and the following conversation was recorded by Mark.
"How long has this been happening?" Jesus asked the boy's father. He replied, "Since he was a little boy. The spirit often throws him into the fire or into water, trying to kill him. Have mercy on us and help us, if you can." "What do you mean, 'If I can'?" Jesus asked. "Anything is possible if a person believes." Mark 9:21-23, NLT.
I love Jesus' reply, "What do you mean, 'If I can'?" Jesus had no doubt that the boy could be healed.
Have you ever turned to God for help and doubted that help would come? If Jesus Christ were standing in front of you now, and you could ask for help, would you have faith that he could heal you?
The truth is, Christ is before you now. Christ is the power and presence of God, which is omnipresent. You can't escape it. God is what powers you, enlivens you, makes, forms and creates you. You and God are one!
We doubt when we think we are material and help comes to us materially or through a human source. Anytime we believe that the human or mortal mind is involved, we are liable to doubt because we know from experience that the human and mortal are not reliable. But when we truly turn to infinite Mind, the Mind of God to whom all things are possible, doubt is gone. What cannot God do? As Jesus reminded this father, and then proceeded to heal the boy.
"The prayer that reforms the sinner and heals the sick is an absolute faith that all things are possible to God, — a spiritual understanding of Him, an unselfed love." Science and Health with Key to the Scriptures, p. 1.