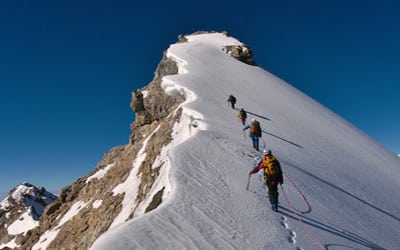 Here's a catchy short acronym a reader shared with me:
Persistent
Effort
Pays
Doing nothing yields nothing, or perhaps worse, allows for retrogression. So, even when the way is not perfectly clear to our sense of things, steps we take in a progressive direction get us closer to a better place than where we are.
As we persist with our highest understanding of right under the circumstances we face, the full picture of where God is taking us gets clearer until fully seen and understood. Persistence is often required to see this working out, but is worth the effort.
Persistent effort pays.