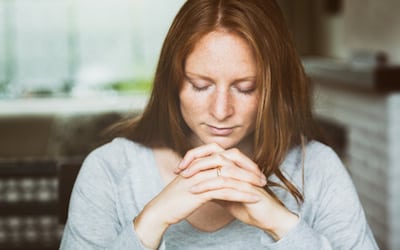 "Be patient in trouble, and keep on praying."
~ Apostle Paul, Romans 12:12, NLT
If you ever feel stuck, stymied, stalled, stopped or restricted by a major challenge you face, and it feels tempting to give up and quit, refuse to give in! There is always something you can do that helps.
Be patient, and keep on praying. There is a solution. God knows it, the one Mind reveals it to you, and you have spiritual sense to discern it.
Patience often brings the greatest reward.
Here's another translation of the above quote:
"Don't quit in hard times; pray all the harder."