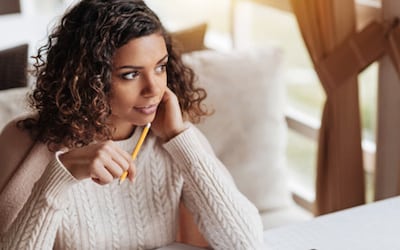 What is a healing response when someone you trusted betrays you? All types of human emotions may knock at one's mental door after facing betrayal, from astonishment, to amazement, deep resentment, anger, even desire for revenge. But the wisest and most healing course is to return spiritual love.
Jesus set the example for neutralizing betrayal in his treatment of Judas.
Judas had been loved, watched over by the Master, trusted with all the money for the disciples and included in all their events and affairs as one of their own. And Judas totally blew it. He did not appreciate or value what Jesus had to offer. He became extremely selfish minded, turned against Jesus and betrayed him to his arch enemies.
How did Jesus respond?
With love. He harbored no hate, no resentment, no desire for revenge. He said, "Hurry and do what you're going to do" John 13:27, NLT.
I find it of no value to harbor hate and animosity toward those who betray me. It only harms myself, never them. So, rather than get lost in mental darkness, I pray to love them more. I remember that all the good I could ever need in life comes directly from God, and that there isn't anything they could ever do to stop that good from flowing directly into my life. My good is not something material that they can take from me. It's God's love and care that is ever faithful for me. I let go of personal sense and find peace in spiritual sense.
Mary Baker Eddy highlighted the importance of replacing temporal personal joys, which are subject to loss, with spiritual joy that can never be stolen, when she wrote, "Would existence without personal friends be to you a blank? Then the time will come when you will be solitary, left without sympathy; but this seeming vacuum is already filled with divine Love. When this hour of development comes, even if you cling to a sense of personal joys, spiritual Love will force you to accept what best promotes your growth. Friends will betray and enemies will slander, until the lesson is sufficient to exalt you; for "man's extremity is God's opportunity." The author has experienced the foregoing prophecy and its blessings. Thus He teaches mortals to lay down their fleshliness and gain spirituality. This is done through self-abnegation. Universal Love is the divine way in Christian Science" Science and Health, p. 266.
Choose to love!