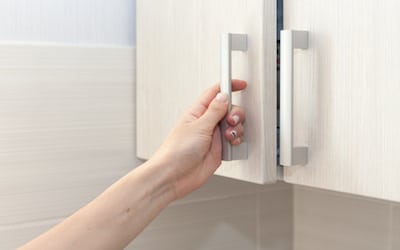 Interestingly, every few months or so, I have a conversation with someone struggling with food and weight issues make a statement like, "I had someone tell me that food is just matter, and matter isn't real, so I can eat whatever I want." And then they relay a sad saga of eating too many doughnuts, cookies, potato chips, or other junk food, and then feeling guilty afterward, and continuing to suffer.
My first reply is, "Why would you want to eat all those cookies or chips in the first place?" And after a moment of honest self-examination, they typically admit that it's because they love the sweets or salt.
I mention the above because it's an example of misusing and abusing spiritual truth.
Yes, in Spirit, there is no matter. And because Spirit is all, matter is not real, it's not the substance it appears to be. Christian Science explains that it's a temporary phenomenon of mortal mind that eventually fades and yields to spiritual reality—to the kingdom of heaven. If something is real, it must last forever, and matter doesn't last forever.
But to say, "matter is not real," and then to indulge it as if it is real, is a contradiction.
When one consumes a half-dozen cookies, and thinks each time they take a bite, "Oh my goodness, this cookie is soooo good," they are making a reality of that cookie and giving it mind-power over their feelings and actions. The real issue is not whether matter is real, at this point, but what is one giving power to over their actions? Are they worshipping God, Spirit, as the source of all goodness, or looking to sugar, salt and sweets (matter) instead?
"You must not have any other god but me" Exodus 20:3, NLT, is a helpful reminder to redirect affections from the sweets of sugar to the sweets of spiritual truth. When one is seeking spiritual happiness instead of sugar highs, the temptation to eat inordinate amounts of food one does not need fades away. It's not a temptation anymore. One experiences genuine happiness that comes from God and truly satisfies.