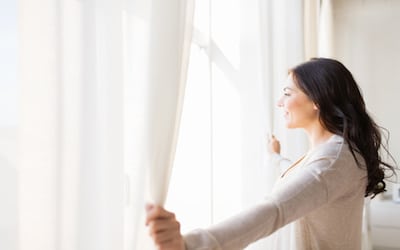 Do you expect something wonderful and good to happen today? You certainly can, for that is all God has in Mind for you.
God is infinite good. God is on-going good. God is all-encompassing, all pervasive, ever-present harmony, love and peace. Every day is an opportunity to discover more of God's love and care for you and to experience its blessings.
You do not have to accept a drab and dreary day, a ho-hum outcome or a less than stellar experience. You have all of God's goodness to lean on and express to the fullest.
The so-called material world is not in control of how successfully you live this day. You have God-given dominion to act with wisdom, gain inspiration, defeat enemies, leap over obstacles and advance down a path of progress.
No person can stand in your way. No false belief can stymie your understanding of truth. No fear can stop you from moving forward. No mystery can remain unsolved.
God is watching over you ensuring you have everything you need to fulfill His plan for you. And that plan is wholly good!
God wants only the best for you. God has designed your life to be blessed. God is your Life! You are good by nature and have infinite good to reflect every moment of your being.
So, don't expect anything less than you deserve today. Expect good! Watch for it. Expect it. Embrace it. Live it. Prove it.
"And we know that God causes everything to work together for the good of those who love God and are called according to his purpose for them" Romans 8:28, NLT.
God's purpose for you is wholly good!