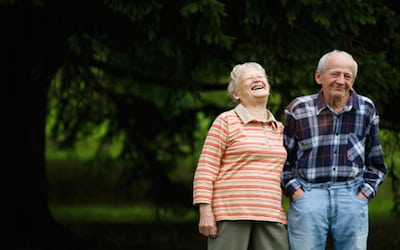 I have met many people through my practice who are in their nineties and still living active productive lives. They drive their own car, take care of their house, stay busy in their church and community and fully engage life as if they were twenty years younger.
One lesson I've learned from watching them, is that they haven't accepted the common notion that one must deteriorate over time and lose health. They know God is their Life, and Life is ever full, strong, active, productive and worth living. And they live this truth.
It's an observation that tells me the importance of rejecting death from an early age. If one accepts death as reality, that acceptance has a way of accepting health decline as inevitable too, and that's not a pleasant path to walk.
Man, the child of God, is not a mortal that deteriorates and dies. Man is an immortal with a spiritual eternal life to live. And there's no better place to understand and demonstrate this truth than now! When we leave this earth behind, we can leave it healthy.
Mary Baker Eddy wrote, "Life is eternal. We should find this out, and begin the demonstration thereof. Life and goodness are immortal. Let us then shape our views of existence into loveliness, freshness, and continuity, rather than into age and blight" Science and Health, p. 246.
It's a critical question to ask, "What is forming your concept of life? Is it mortality or immortality?"
If mortality, then mortal mind outlines a trajectory of maturity, decay and decline. If immortality, divine Mind outlines a path of increased health, vigor, purpose and reason for being.
So, be wise and accept Life as your reality! Reject death as your destiny and commit to Life.
Decline is no part of God's plan for you. God's plan is for you to express Life to the fullest every moment of your existence. This is your divine purpose. And it's a happy healthy path to walk.