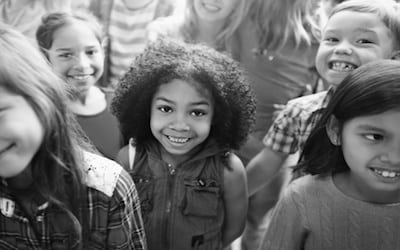 Do you realize how valuable you are to God today?
Some people measure their value and worth according to feedback they get from others. For instance, if their boss says, "Hey, great job!" or their husband replies, "That was really thoughtful and helpful of you, thank you very much," one might feel pretty good about themselves. But if they get the opposite kind of response, such as, "That was a horrible thing you did," or "You could have done better than that," or no response is received at all, the effect can feel demoralizing and discouraging.
So, the first rule is, don't let your sense of self-worth and value be affected by what other people say or don't say. Go to God first and see what God sees in you.
God loves you beyond any kind of human love you can imagine. He created you for a reason, to spread His love around, to express His intelligence and wisdom, to be of useful service, and to shine His light wherever you are. You can do these things no matter what anyone else is saying or doing. It doesn't matter about them. What matters is what's going on between you and God.
Jesus Christ had a clear sense of worth and value. The social and political leaders of his community conspired to demean him, devalue him, disparage him, discredit him and destroy him, but he didn't let their evil appraisal of him devalue his knowledge of worth and value to God. He knew he didn't live for them. He lived for God, and God had important work for him to do. He persisted in his divinely appointed work no matter what others around him did to stop him.
You have divinely appointed work too! And it's all about reflecting God's presence, living true to your spiritual selfhood and fulfilling your potential as an intelligent, able and capable child of God. What other people think cannot build you up or tear you down. What God thinks is what matters. And God thinks you're terrific!
Live true to what God sees in you. Be everything God designed you to be. Live up to God's expectations. Be true to God first and above all. Love without limit. Live without bounds.
You are a spiritual being living a spiritual life that can never be quantified or measured in a material, social, political, or economic way. You are never a product of what other people think or don't think. You are what God made you to be, and God made you to be an absolutely incredible, magnificent, one-of-a-kind perfect, indispensable, wholly needed, and beloved member of His family.
Your value and worth is beyond anything the human mind can comprehend. It's infinitely greater! Love it, cherish it, appreciate it and live it. It's your divine right and ability.