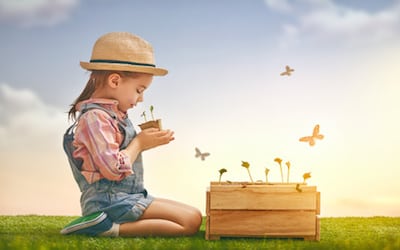 When a gardener plans her garden, she first decides on what fruit she'd like to harvest, then plants her garden accordingly.
If she wants carrots, onions, peas and tomatoes, then she makes room in her garden for carrots, onions, peas and tomatoes.
If she plants the whole garden bed with tomato starts, then she's only going to harvest tomatoes. And there won't be any carrots, onions or peas.
Your daily, weekly schedule is like a garden bed. You harvest what you make room for and plant.
If you'd like to reap the fruits of knowing and experiencing the healing power of God, you make room to grow spiritually, to study, listen and pray.
If you spend all your time pursuing money and success, or some other worldly goal, there won't be any space for God's blessings to grow and develop in your life.
What's growing in your garden? What have you made space for? Be sure there's plenty of room for getting to know God and reaping the fruits of increased spiritual understanding.
"You will always harvest what you plant" Galatians 6:7, NLT.