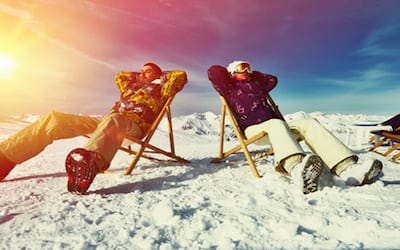 One of the great blessings of Christian Science is its teaching on how to master the body and keep it under control. This dominion is not attained through human mind control, self-will, drugs or material manipulation. But through understanding the absolute control of the one Mind over man, the child of God.
In Truth, each of us are spiritual beings reflecting the power and presence of God, which is manifest control. We don't have to control ourselves to be well. We automatically reflect the peace and harmony of God via reflection through the way we were divinely made.
It's like the light emanating from the sun. The light does not have to control itself to be light. It just is. It's the way the sun made it in the first place.
We are the light of God, reflecting the truth about God.
God possesses absolute dominion over His own affairs and experience, and we reflect this same dominion. We are peaceful and harmonious because that's the way God made us.
In the human experience, the carnal mind may suggest that we do not possess control, that something material is in control like a germ, virus, disease, food, and so on. But these are errors of belief that would deny man's harmonious reflection of God's power and presence.
The opportunity is to understand God's control better. That man is not a vulnerable mortal living at the mercy of the carnal mind and its false beliefs about matter. That man is under God's influence and government which can never be reversed by a false belief.
As a child of God, you reflect divine control. You are everything God created you to be, and it's wholly good. You never lose it. You possess it now. Be sure to exercise it!
Mary Baker Eddy wrote in Science and Health,
"Take possession of your body, and govern its feeling and action. Rise in the strength of Spirit to resist all that is unlike good. God has made man capable of this, and nothing can vitiate the ability and power divinely bestowed on man." p. 393.
"Stand porter at the door of thought. Admitting only such conclusions as you wish realized in bodily results, you will control yourself harmoniously. When the condition is present which you say induces disease, whether it be air, exercise, heredity, contagion, or accident, then perform your office as porter and shut out these unhealthy thoughts and fears. Exclude from mortal mind the offending errors; then the body cannot suffer from them. The issues of pain or pleasure must come through mind, and like a watchman forsaking his post, we admit the intruding belief, forgetting that through divine help we can forbid this entrance." p. 392.