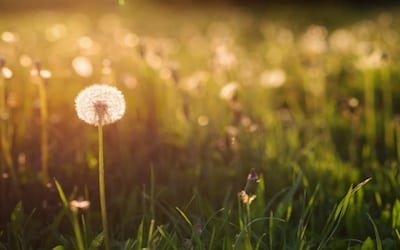 No unfinished business with God
One cool aspect about living eternal life is that you will have every opportunity necessary to get everything right in your life. There is no unfinished business with God.
For instance, if a loved one passes on unexpectedly and you wished you had told them how much you loved them before they left, fear not. You still have that opportunity. Do it! Death does not separate you from them. They are alive and well in the one Mind of God, just as you are. When inspired by the one Mind of Love, what you know to be true about them, they know to be true about themselves, for they hear what you know.
If you botched a relationship in the past and harbor regrets about how you handled the situation, worry not. You'll still have opportunity to rectify the error. Maybe not with the same people but with someone. God will give you another opportunity to get love right. It always happens. God doesn't allow us to receive partial good in our life. He keeps working with us to make sure we fully understand how to love, how to give love and receive it without limit.
If you feel you made a mistake in judgement and got headed down a path you wish had been avoided, fret not. God will ensure you have a chance to adjust course and head down the most productive path possible for you. It's inevitable. God never forsakes us. God is always with us. His hand is constantly in ours leading us forward to progressive unfoldment of good.
The sooner we understand that God blesses us with ALL good, the quicker we find path adjustments or opportunities to improve on yesterday. God is not stingy in His blessings. He is a forgiving God. He wants us to have all good and He does everything necessary to ensure it happens. He never lets the past get in the way of the present, and He works to make all things right in our life. And we have all of eternity to get His plan figured out and live it to the fullest.
So, don't waste valuable mental time ruminating about days gone by. Open your eyes to abundant good in the present and the opportunities already sitting on your doorstep to act on and prove that everything in your life works together for good.
Life is eternal. It never ends, and neither does your opportunity to experience the infinite blessings of Life to the fullest. Go for it! There is no unfinished business with God.
"And we know that God causes everything to work together for the good of those who love God and are called according to his purpose for them" Romans 8:28, NLT.