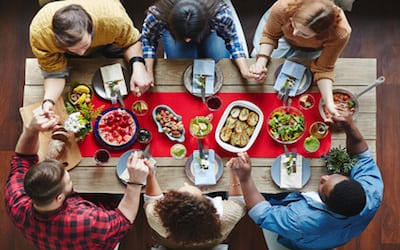 Have you ever been tempted to eat a little more dessert because it tasted so good, and then you felt over-stuffed and started to moan because you ate too much?
"Enough is as good as a feast."
~ English Proverb
It's often not more matter, whether in the form of food, money, clothes or attention, that makes us genuinely happy and content. It's what we already have with God, in Spirit, that constitutes real happiness and joy.
Rejoice in enough already!