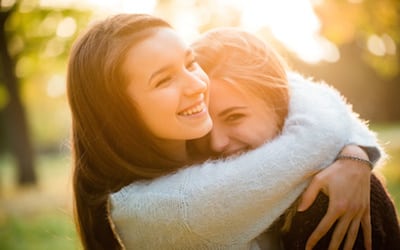 A young teenager was worried about losing one of her best friends.
She was a student in the Christian Science Sunday school and understood the concept of man reflecting God's presence. So, her mother, in an effort to explain to her daughter that she could never lose love in her life said, "If you wanted to feel the sun's warmth, would you go to a lake and look at the sun's reflection in the water?" "Of course not," the youngster replied. "I would go to the sun and soak in its warmth." "Well, do the same thing when looking for love. Don't go to its reflection. Go to its source—God!"
The youngster immediately understood the spiritual message. She perked up and headed off to her next activity with a smile on her face and a twinkle in her eye.