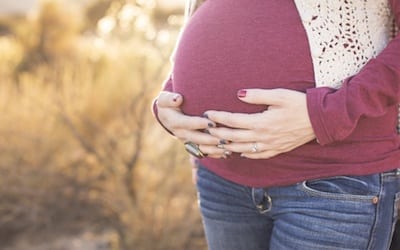 Do you ever spend time waiting for the perfect time to occur for a desired development in your life? Wait no more. The perfect time is always the present moment, for with God, there is no time. Only wholeness and completeness in the moment we are in.
I glimpsed this truth a bit more when praying for an expectant mother. Her delivery date had passed, and the medical staff caring for her was preparing to induce labor. She wanted to avoid the extra medical intervention if possible.
In my prayers for this situation, I knew the baby would come in God's perfect time, but I realized that wasn't enough to know under the circumstances we were facing. The statement, "Everything comes with God's perfect timing," implies there is time, and that a waiting period may be involved. But with God there is no time. There is eternity—which is all of God's good here and now.
I knew the baby would be delivered on God's schedule, not man's, but I also knew that God's schedule was always on schedule. There are no missed due dates. The pregnancy, in its true light, was a development of Mind, and it was always expressing wholeness and perfection. It would never be any better tomorrow than it was today.
I continued to know that with God, there is no waiting involved to receive something good. There is no delay, no halting, no hold-ups, no restrictions, no qualifications. All of God's good is right here, right now, in the realm of Life where we live, and move and have being. Life is complete—now.
The baby arrived in quick order without any extra help, and the mother was elated.
The perfect time for something wonderful to happen in your life, is likewise, now. There is no tomorrow. There is only the present moment you share with God. And seen in its true spiritual light, this moment couldn't be any better than it already is.
The perfect time is always now.