A while back, my wife was scheduled to hike up Badger Mountain, a local hill in the Tri-Cities, with a good friend.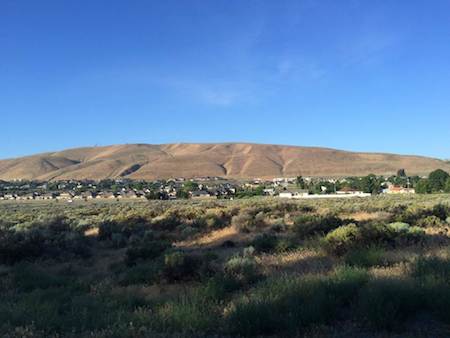 Pin
On the day of the hike, my wife's friend, who lives at the foothill of Badger Mountain, called Kathy and told her they might have to cancel the hike because the weather looked really bad.
Kathy, who lives a mile away from Badger, looked out her window and saw a dark storm cloud, but also saw a wide expanse of blue sky beyond it. She replied, "I think the weather is going to be very good. Let me send you a picture of what I see." So Kathy snapped a picture from her point of view and sent it to her friend.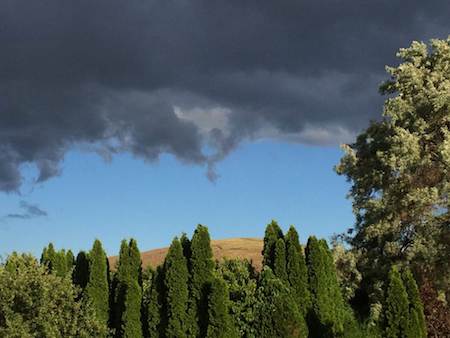 Pin
Her friend looks at Kathy's picture with the blue sky and declares, "That's not what I see. Let me send you a picture from here." And she snapped a picture of a dark ominous looking thundercloud over her house.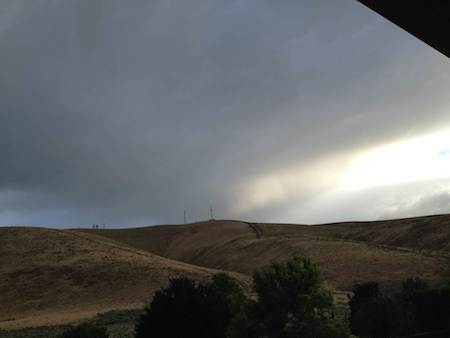 Pin
They exchanged pictures and laughed, declaring, "Perspective is everything."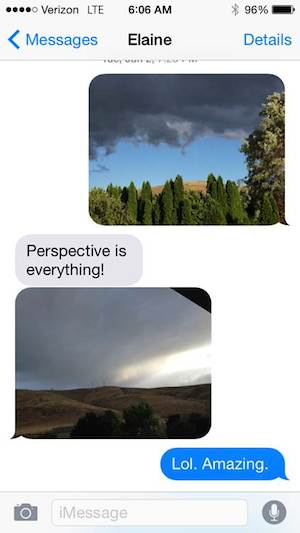 Pin
As it turned out, that storm cloud did quickly pass and they enjoyed a beautiful hike up Badger Mountain.
There is a spiritual lesson in this story. We all face storm clouds that appear ominous and threatening when they're hanging over our head, but if we can remember the grander view of that wide open blue sky that is always there and will be there long after that storm cloud passes, we won't lose hope or give up. The storm clouds always pass. And the sky always remains.
God is this way. To material sense, evil often seems real like that thundercloud looked to my wife's friend. But it's always temporal. God is the permanent reality. As the storm cloud passes, so does the evil.
So, keep your eye on the grander view. Look beyond the storm cloud of the moment to the greater reality of God's omnipresence. The storm cloud will leave, and the wide open blue sky of God's omnipresence that was always there and will always be there, will be seen in all its radiant glory. It never left.