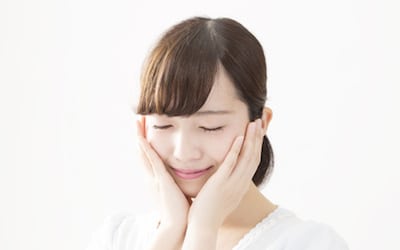 The word "never" arrested my attention in this quote from Mary Baker Eddy:
"One should never hold in mind the thought of disease, but should efface from thought all forms and types of disease, both for one's own sake and for that of the patient" Science and Health, p. 396.
It's a high demand! To never hold disease in thought.
With the barrage of media ads pressing people to believe that disease is real, when friends describe their latest illness in detail, when neighbors are suffering from disease, it can be challenging to keep images of disease out of our thinking. But it's critical to maintaining good health. And it's doable when we understand the spiritual facts of being.
God is All, and God is good. There is no evil in God's creation. There is no disease in God, and there is no disease, ever, in God's manifestation, you and me and every neighbor as a child of God in Spirit. This is reality, and is the truth to know when thinking about ourselves, our friends and neighbors.
Disease is a lie about God's creation. Disease is a lie about our neighbor and our friends when they are suffering. It is a lie to be conquered with spiritual truth, and the more we weigh in with spiritual truth, and less with fear, the more helpful we are to them and to ourselves.
It takes mental watchfulness to keep all disease out of consciousness, but again, it's doable.
Chances are, you practice successful watchfulness in many other areas of your life. If you own a home, you watch to keep the front door locked and to keep burglars out. You do this constantly, night and day, and for good reason.
You likely watch your step when you walk down the street to not trip and fall. If you have young children and care about their well-being, you constantly watch to be sure they're safe.
Most of us are very good at watching.
So, practice the same watchfulness with your state of mind. Refuse to let any thought dwell in your consciousness that is not in your best interest to entertain. Kick out all images, concerns, or fears per disease. Allow none of it, ever.
Cling to Life. Know Life in God, Life in Spirit, where health is a fixed permanent condition and is never lost.
You are a spiritual being. You are a glorious spiritual being, rife with spirituality that is immune to all disease. A spiritual idea of God knows nothing of disease.
It's a joy to entertain the spiritual truth about God and man. It's not hard to do. It's healing, helpful, beneficial and wise to know that God is all good, and that you are all good, and that good is all there is to think about.
You don't have to think about disease. It's not an obligation. It's not necessary. It's not mandatory.
You have God-given dominion to think on the good and the true and to stay safe within it.