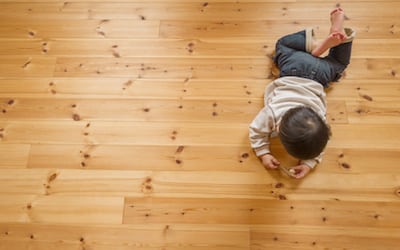 Countless people are struggling with attention issues these days, so it helps to get a spiritual understanding of the concept to demonstrate it more successfully.
The place to begin is with the source of attention—God, the one divine Mind.
Each of us is a child of God, formed and shaped in the Mind of God long before human parents knew anything about us. We are eternal spiritual ideas in the divine Mind that are fully bestowed with all the faculties of Mind, including the faculty of attention.
God's children are not born with deficient attention. They are created with perfect attention.
Each of us, as a child of God, can focus, comprehend, understand and communicate intelligently and appropriately with others around us. That is the way God made us. It might not seem that way at times, but when this is the case, it's an opportunity to prove likewise, that we are not deficient mortals struggling with lack, but whole and complete immortals blessed abundantly by God with all the faculties of Mind.
Attention is not material, or of the human mind. It is spiritual, of the divine Mind.
Attention is not housed in the brain. It is not organic, chemically or electrically based. It is a faculty of the divine Mind that is built into our being as a spiritual creation of God. We have attention because God gave it to us. It's the way we were made.
Everyone has perfect attention to express and demonstrate.
The place to find attention is not in matter, not in the body, not in the brain, not in drugs, but in Truth.
Jesus showed us how when he taught, "Know the truth, and the truth will set you free" John 8:32, NLT. To understand that attention comes from God and is built into the mental makeup of every child is to set the human mind free from the erroneous belief that attention is finite and lost. That which comes from God is never lost. It might appear lost to material sense, but when material sense is replaced with spiritual sense, that which appeared absent becomes apparent.
Mary Baker Eddy wrote, "God is the creator of man, and, the divine Principle of man remaining perfect, the divine idea or reflection, man, remains perfect. Man is the expression of God's being" Science and Health, p. 470. Man is the whole expression of God's being. There are no deficiencies in God's child. There is no lack, no shortcoming, no missing link. There is only the wholeness, integrity and completeness of the one Mind to manifest and bear witness too.
You have God-given attention to demonstrate and prove. Your children have focused attention to express. Your co-worker was created with clear attention.
See the truth in yourself and others and stay away from any evil labels mortal mind might slap on that suggest lack. God's child does not lack. Everyone is fully supplied by the Mind of Love to be everything God created them to be.
Calm, poised, collected and focused attention is yours to express today and to see in everyone around you. It's what God put there to see.