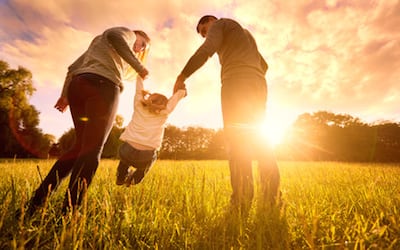 Are you ready to receive spontaneous abundance? That's how God provides.
The mortal mind, in its limited view of God's infinite good, often believes good comes to us over time. Work long hours, every day of the week, and your pay check will grow larger. Take years of schooling, get smarter, and hopefully you'll land a job that pays well. Think hard, and harder, and harder, until you figure out an answer to the problem you're facing, and so on…
There is merit in hard work and earnest striving, however, there is also room to appreciate that God's good does not flow to us because of how hard we work or how many hours we spend grinding our mental gears. God provides spontaneously.
God's good is all here and now. It is never off somewhere else. It does not increase over time, it is never on hold, or ignoring us. It is as close to us as the thoughts we think.
Too many times to count, I've seen God's abundance appear spontaneously in my life. In younger years, when afraid of how to pay bills, I had a woman appear at my front door and shove handfuls of cash into my arms. When on the edge of life, I've had spiritual ideas appear spontaneously in my mind and immediately bring me right back. When stuck on figuring out a plan of action, I've had the perfect plan snap into view. When feeling lonely, I've had the perfect mate appear in the most unexpected way.
God answers all prayers, and spontaneously.
As Jesus Christ said, "Your Father knows what you need before you ask him" Matthew 6:8, NRSV. And since God is Love, you can be assured that your need has already been met before you even thought there was a need. The question is never, "Will God provide?" He already has. The bigger question is, "Am I ready to receive?"
"Be alert, be present. I'm about to do something brand-new. It's bursting out! Don't you see it? There it is! I'm making a road through the desert, rivers in the badlands" Isaiah 43:19, The Message.