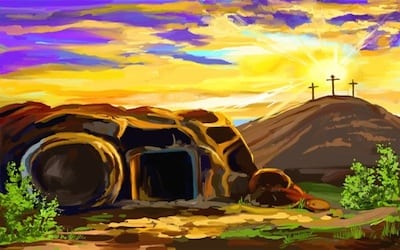 Easter is upon us, a potent reminder of the spiritual life Jesus Christ demonstrated for the benefit of all mankind.
In his resurrection, Jesus taught us to never fear death, that God is our Life, in Spirit, untouched by anything that ever seems to happen in the mortal mind world. He conquered death and proved life to be ever safe and secure in God. From his example, we learn that there is no death, and life goes on. Alleluia!
The Lord is risen. The truth about life has been demonstrated, and we are benefited.
May you live every day filled with the same Spirit that empowered Jesus. May you lose all fear of death and enjoy each moment of Life God has given you to enjoy every day.
Happy Easter!