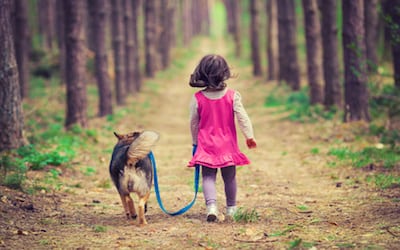 More than once, I've heard someone tell me that Christian Science is complicated and hard to demonstrate. I reply, "Christian Science is simple. It's mortal mind that is complicated and seems to make demonstration difficult."
Christian Science explains how God governs the universe spiritually and how we can live in harmony with God's laws and experience health, freedom and life. The rules are simple: Love God with all your heart, live Truth in everything you do, reflect Soul, be guided by divine Principle, and so on. There is nothing complicated about living a life filled with expressions and manifestations of Truth and Love.
What gets complicated is mortal mind. Mortal mind wants to reap the blessings of God while sticking to its selfish, materialistic, limited ways of thinking. It wants to feel good while indulging bad. It wants health while thinking in sickly ways. It wants to feel love while resenting, and so on.
It's not hard to love. It's very difficult to hate.
It's not complicated to trust divine Love. Ask a little child. It's very complicated to manage fear.
It's not hard to keep thought in harmony with Truth and Love. It's the natural thing to do for every child of God. It's very difficult and troubling to let thought hang around in worry, angst, doubt and distrust.
Mortal mind is the complicated one, not divine Mind.
Mary Baker Eddy wrote, "If thought is startled at the strong claim of Science for the supremacy of God, or Truth, and doubts the supremacy of good, ought we not, contrariwise, to be astounded at the vigorous claims of evil and doubt them, and no longer think it natural to love sin and unnatural to forsake it, — no longer imagine evil to be ever-present and good absent? Truth should not seem so surprising and unnatural as error, and error should not seem so real as truth. Sickness should not seem so real as health" Science and Health, p. 130.
So, don't let mortal mind fool you. If your prayers are feeling complicated, it's not because of Christian Science. It's because you're trying to work things out with mortal mind. Dispense with mortal mind. Keep things simple. Align with divine Mind, willingly live God's laws, and be free!