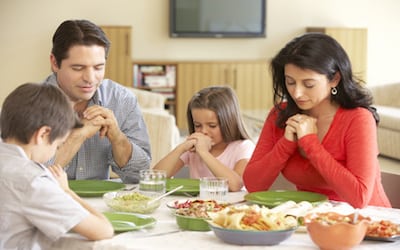 What satisfies more: another piece of cake, or feeling the deep peace of God that makes one feel whole and content from within?
I vote for the latter!
Excess food or desserts may spark a moment of sensual elation, but the effect is temporal and leaves one wanting more—or feeling weak and guilty.
Finding and feeling the deep peace of God within settles thought into a profoundly serene spiritual place that truly satisfies and enables one to say "No" to excess consumption of food.
It's Soul that satisfies, not mindless indulgence of extra food.
Mary Baker Eddy wrote, "Soul has infinite resources with which to bless mankind, and happiness would be more readily attained and would be more secure in our keeping, if sought in Soul. Higher enjoyments alone can satisfy the cravings of immortal man" Science and Health, p. 60.
In Truth, you are an immortal being desiring the goodness of God. What comes from God in the form of love, spiritual understanding and truth is what truly satisfies and makes life a joy to live. No amount of excess food is going to substitute for what only Soul can provide.
If you feel a craving, it's not for more food. It's for spiritual enlightenment.
Satisfy those cravings through prayer. Seek truth rather than chips. Turn thought away from the refrigerator to Soul and let God fill you up with truth and love.
The higher enjoyments of Soul are the spiritual inspirations of divine Mind. You can consume this food from God without limit and experience only an increasingly good effect. They will leave you feeling better than ever, and healthy and fit.
"Blessed are those who hunger and thirst for righteousness, For they shall be filled" Matthew 5:6, NKJV.
"You're blessed when you've worked up a good appetite for God. He's food and drink in the best meal you'll ever eat" Matthew 5:6, The Message.