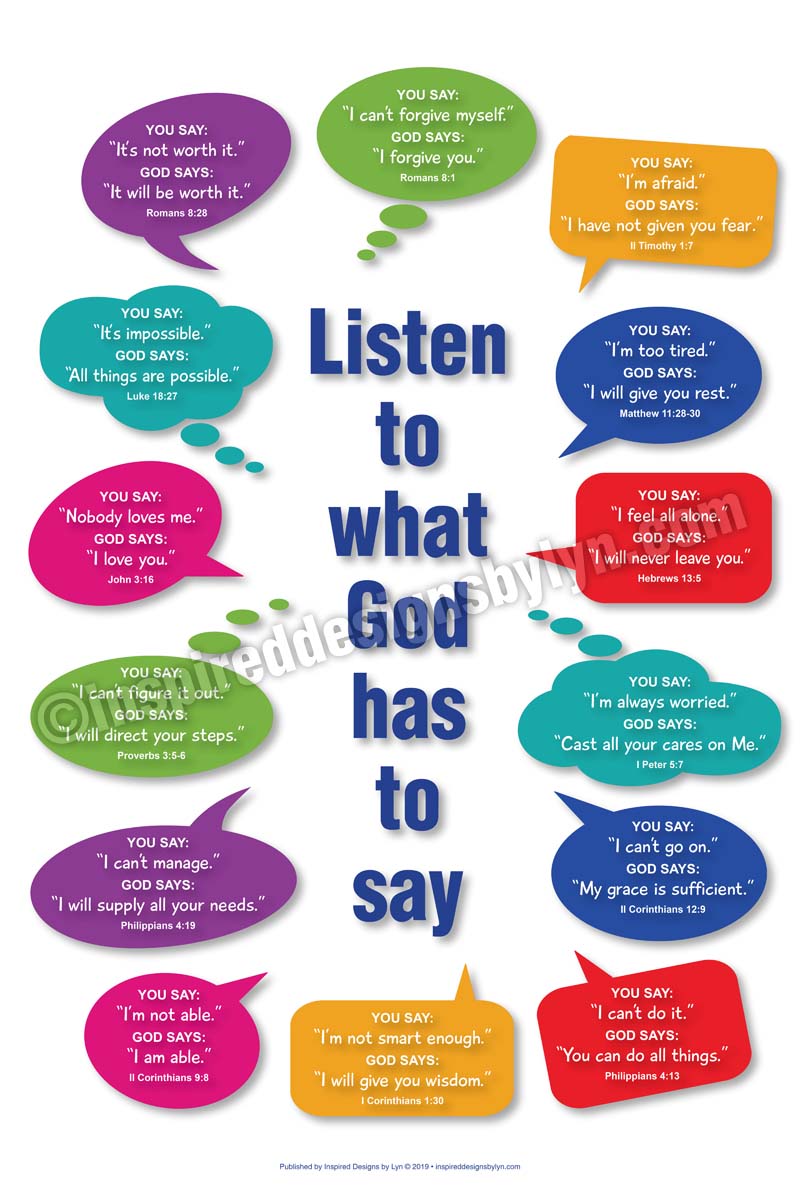 On September 23rd, I posted a blog titled, "Listen to what God has to say," that was very popular with readers. It's a hypothetical conversation between what a person in a limited state of mind might say, and what God with an unlimited view might say in response.
Several Reading Room librarians asked if they could use the quotes in window displays, and I told them that the content is in the public domain, easily found on the internet, so I didn't see any reason why not. One librarian took the initiative and had a poster designed right away, and the result was inspiring, as you can see in the picture posted with this blog.
If you'd like your own poster, you can order it in three different sizes from Lyn Drake, the graphic designer.  You can email her at [email protected] for information.  Thanks Lyn!
Lyn's work can be found on the web at www.inspireddesignsbylyn.com.